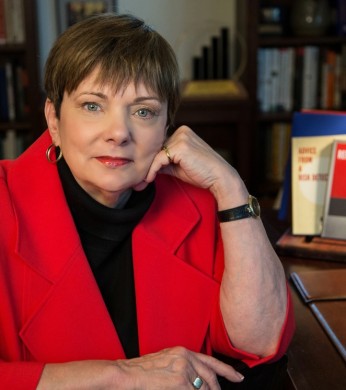 Annie Searle is an advisor for the Shared Assessments Program and an expert in risk management and cyber security. She is Principal of Annie Searle & Associates LLC – also known as ASA Risk Consultants — an independent consulting and research firm, serving businesses and organizations that are part of the nation's critical infrastructure.
Annie has been speaking and writing articles about risk for 10 years. Her books — "Advice From A Risk Detective: At Home, At Work, Online and On The Job" (Tautegory Press, October 2011) and "Reflections on Risk," a collection of 22 research notes she edited (Tautegory, February 2012) — are available in paperback and kindle versions at amazon.com. An expanded second edition of "Advice From A Risk Detective" was published in 2013. And a second volume in the "Reflections on Risk" series was published in 2014.
Annie is a lecturer at the University of Washington's School of Information, where she teaches two courses on operational risk and another on information use relative to policy, law and ethics. She is a lifetime member of The Institute of American Entrepreneurs. She is one of roughly 50 thought leaders selected since 2007 by New York University for its annual Global Roundtable on Public-Private Preparedness. In 2011, she was an inaugural inductee into the Hall of Fame for Women in Emergency Management and Homeland Security. She is a well-known national public speaker on a variety of risk-related topics.