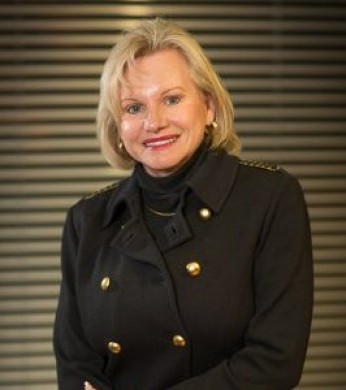 Rhonda brings more than 30 years of information technology industry expertise to the Santa Fe Group.
Rhonda used her expertise to found MacLean Risk Partners, LLC, a private risk management consulting firm. She currently serves on the Board of Directors of PGP Corporation, a leading technology company dedicated to providing innovative data protection and data loss solutions.
Her previous experience includes work as the global Chief Information Security Officer (CISO) for Barclays, PLC, Global Retail and Commercial Bank where she was responsible for the company's global security technology and risk management services and initiatives. Prior to Barclays, PLC, Rhonda was the Global Leader of Bank of America's Corporate Information Protection Group for over a decade. She was responsible for a number of company-wide initiatives designed to protect sensitive customer and company information. Under her leadership, the bank's corporate information security organization was noted as an industry innovator, filing for numerous U.S. patents in the areas of infrastructure, risk management and information security. Immediately before joining Bank of America, Rhonda spent 15 years at The Boeing Company where she was the Senior Information Security Manager for Boeing's proprietary and government programs.
In 2002, Rhonda was appointed by the U.S. Secretary of the Treasury to serve as the Sector Coordinator and chairperson of the Financial Services Sector Coordinating Council for Critical Infrastructure Protection and Homeland Security. In that role, she brought together 26 financial services trade associations, utilities and professional institutes and worked with the Treasury's private sector liaison to create several important industry initiatives. She was awarded The Secretary's Certificate of Appreciation for establishing a "model for public-private initiatives" in conjunction with her leadership. She continues to serve as Chairman Emeritus for the Council.
Rhonda has been widely recognized as a business and technology leader. She was named one of five "Women of Vision" by the Executive Women's Forum and one of the 50 most powerful people in the network industry in NetworkWorld two years in a row. In 2005, she received CSO's Compass Award and was named one of the "First Ladies of Charlotte" by The Friends of a Child's Place, an advocacy group for the homeless, in recognition of her support for the Charlotte community. Rhonda was presented with CIO Digest's EMEA Visionary Award for leading edge industry contributions in the area of information security and resiliency.  She was also given a Life Time Achievement Award was by the Executive Women's Forum to recognize her many years of visionary leadership in the areas of risk management across business, academia and public policy.